Yes, I do more than make cards and scrapbook layouts when it comes to art...a LOT more. One of the things I do is create animated .gif files. As a matter of fact...most of the blinkies/banners and my signatures on this blog are my own creation. But my animation isn't limited to mere blinkies...not by any means.
Ok, so you may or may not know that I am a "Gamer Chick". I discovered MMORPGs (Massive Multiplayer Online Role Playing Games) a few years ago. I started off in a game called Maplestory. Shortly thereafter, I started playing around in Photoshop, and I taught myself how to make animated "signatures" for online forums. I actually had a "business" making these little cinematic signatures for people to use. I'd create a signature for them in exchange for in-game currency. It wasn't before too long that I had more than I could handle...so I partnered up with a very talented animation artist named Trixie. She and I ran a "Siggy Shoppe" for a few years on a couple of forums. We were ALWAYS up to our eyeballs with requests. Here are a couple I made that are my favs: (btw, my in-game character is the cute li'l redhead, Rhyannyn).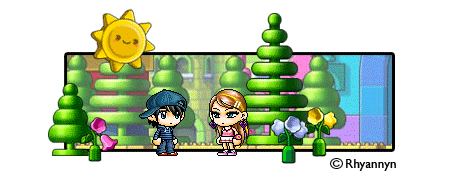 I have since forsaken Maple Story for WoW (World of Warcraft). I still like to do animations of my WoW character...but it's MUCH more challenging since WoW is 3-D and Maple Story is only 2-D. Here is my first attempt at an animation with my character on Wow. Even though it doesn't look like much (5 seconds worth) but believe me, it took a LONG time to do this...TOO long.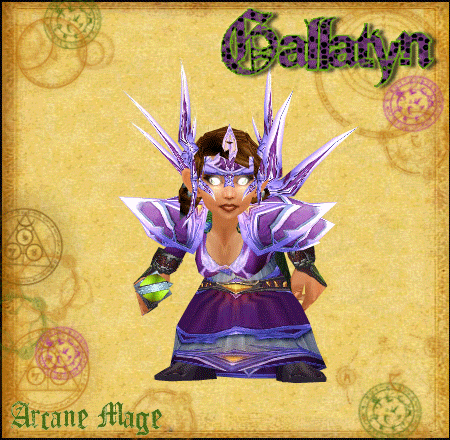 If you would like to see more of my animations, click this link: